Grab a coffee / tea in a to go mug from the Saleda kitchen and head out to the game truck for departure at 5.30am. Watch the beautiful sunrise as you sip your drink and wake up to the unique sights and sounds of the African bush including the dawn chorus sung by the birds at sunrise on your open top game viewer.
Join your guide in tracking animals as you meander your way slowly around the bush stopping regularly to check tracks, droppings and to enjoy sightings of animals grazing and meandering through the bush. Feel the excitement of sighting an animal that you have tracked and experience the awe and wonder of the beauty and power of nature around you.
– Stop for coffee / tea with rusks and muffins around 8am to stretch your legs at a waterhole or a place of beauty on the reserve.
– Use your binoculars to experience the detail in the feathers of some of the worlds most beautiful birds.
– Chat to your guide and ask questions to develop your "bush" knowledge.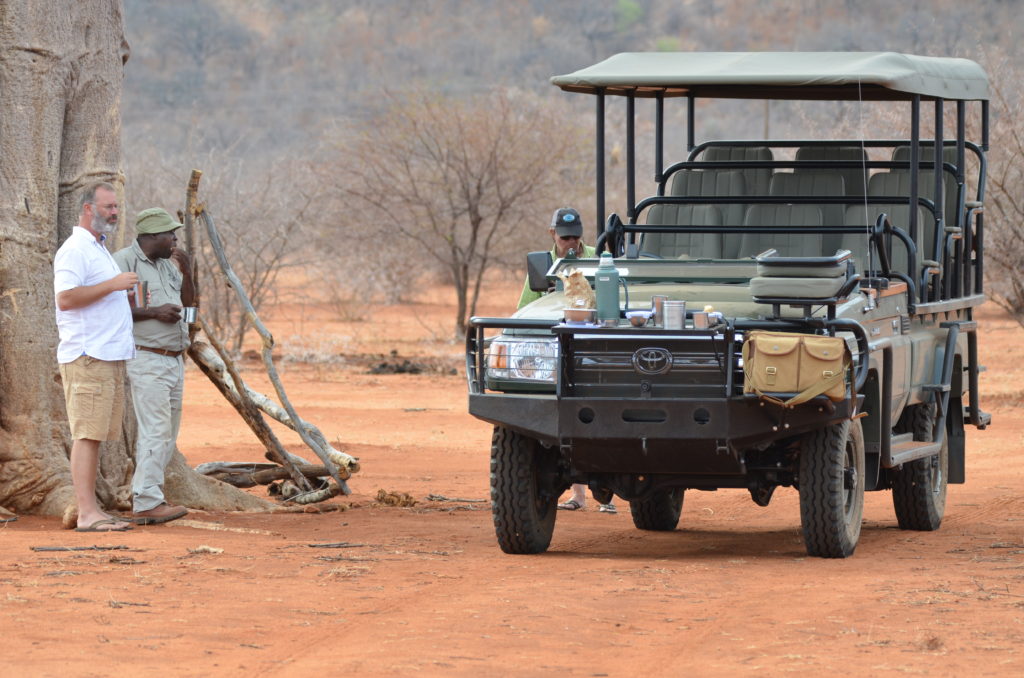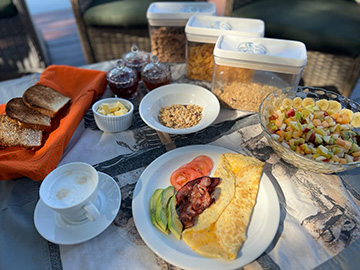 Brunch is served starting around 11am. This includes cereals, fruit, yoghurt and a full cooked breakfast of your choice seated outside around a large live edge wooden dining table next to the pool and overlooking the river.
Between 12 noon and 3.00pm relax around the pool, sit on the deck overlooking the river, have a massage treatment or play a game of pool in the games room or have a snooze after a morning in the fresh air.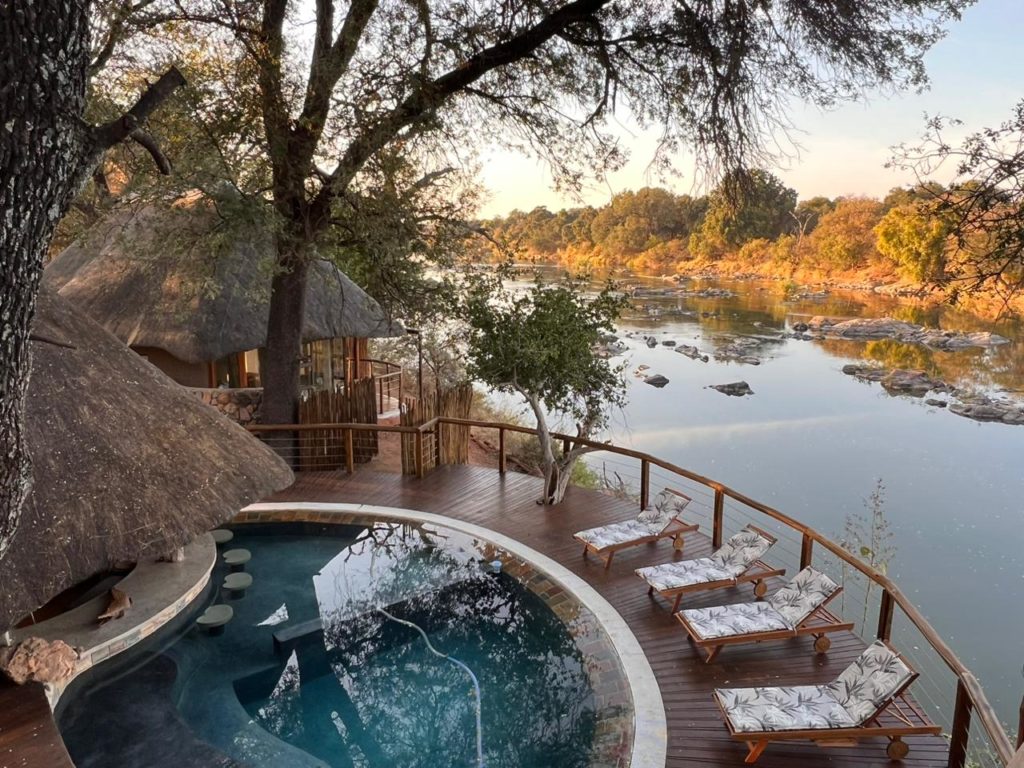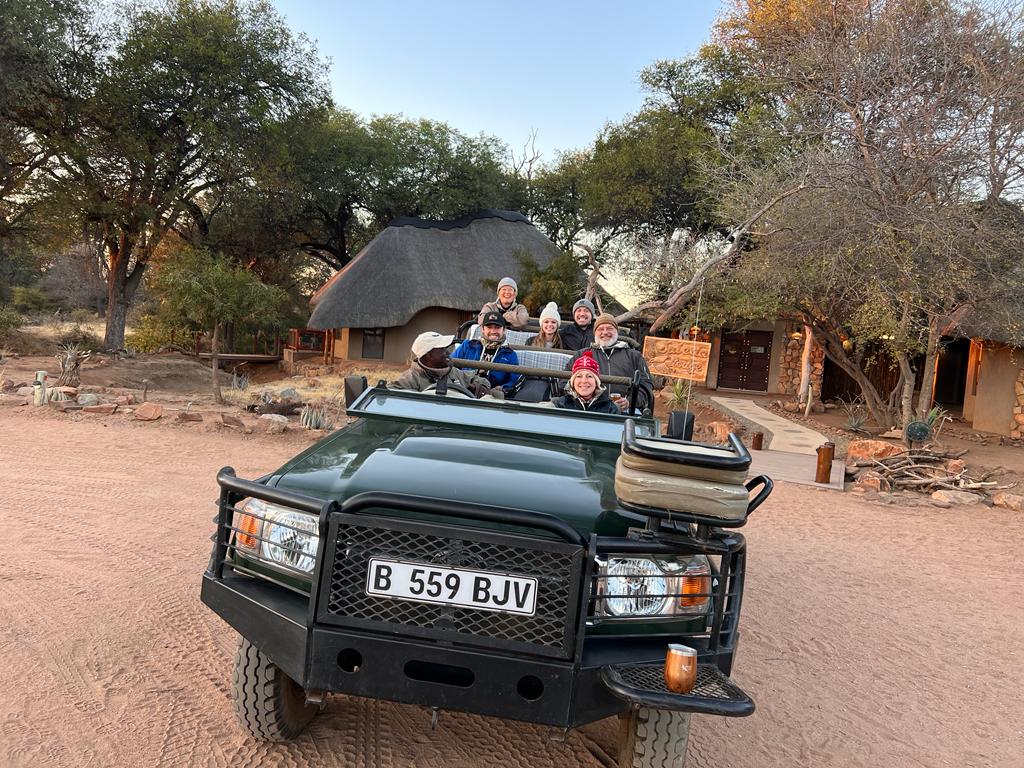 3pm – afternoon coffee and tea with light snack served in either the inside lounge or outside lounge at the lodge. Then, around 3:30pm collect a bottle of water from the entrance hall and go out to the game viewer for another visit into the bush for another adventure.
Enjoy sundowners at another beauty spot. Get out the game viewer on instruction from your guide and stretch your legs and enjoy watching the sun set as you enjoy a drink and a chat about what you have seen and learned.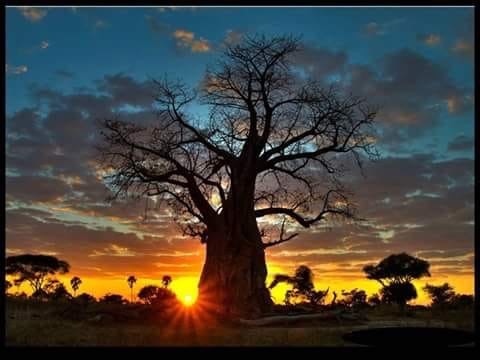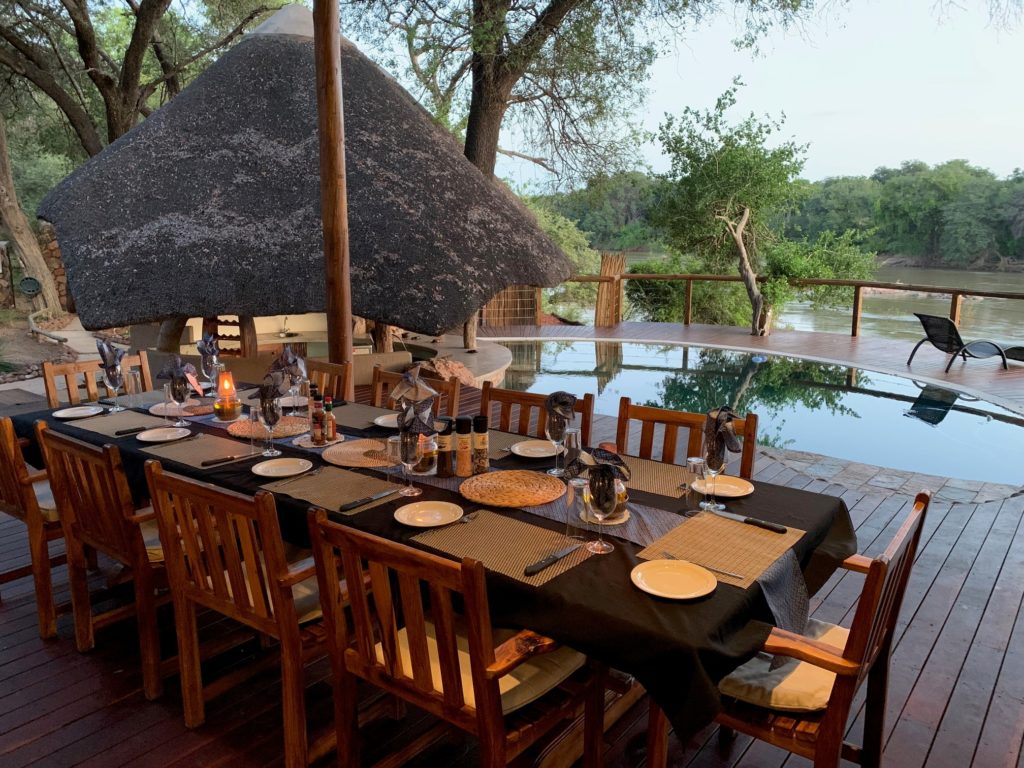 Return to the lodge around 7.00pm to freshen up for dinner served at around 7.30pm. Dinner is a two course meal designed with you prior to your visit to include either a starter and a main dish or a main dish and a dessert depending on your preference.
Sit around the fire after dinner and listen to the sounds of the bush at night and enjoy the stars. Go to bed and doze off into peaceful sleep ready for another 5am start the next day.